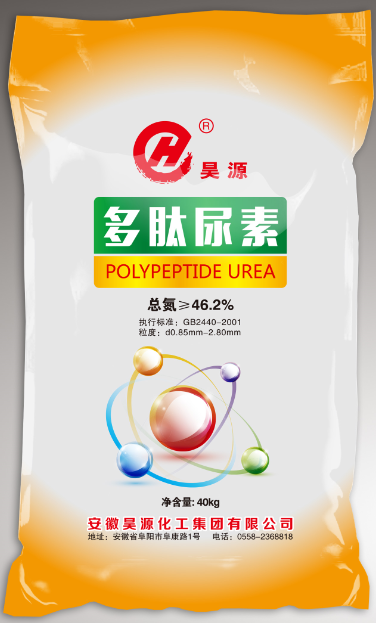 First, the basic
Polypeptide intelligent slow-release fertilizer, containing a polypeptide hormone, anti-heavy stubble energy factor, promote long rooting agent.
2. Physical and chemical
Total nitrogen (N) ≥46.2.
Third, the product
Urea with less than ordinary, quick, crop disease prevention, polypeptides urea quick-release urea than normal, this product on the basis of pure urea added Polyaspartate, plant growth factor activity and trace elements, can Crop balanced growth, has a complement fertilizer, disease resistance, resilience, long-acting release of nutrients is not volatile, no loss, high utilization, and to increase crop yields, improve quality, increase yield good, widely used in wheat, corn, cotton, vegetables, rice and other crops.
Fourth, the application
The product can be used alone in agriculture (such as: fertilizing, Summer, applicator, etc.), but also can be used as fertilizer synergist used to produce a (poly aspartic acid) efficiency of urea (urea polypeptide). As fertilizer synergist, can promote the absorption of food, vegetables, fruits, flowers and other crops for nutrients. Research and application of results at home and abroad show, polyaspartate as a plant nutrient absorption enhancer effect is indeed, for a variety of plants and soil, and with the use of fertilizers in its main features:
Features First, reduce the loss of fertilizer, nutrient activation, improve fertilizer efficiency;
Characteristics Second, promote crop of iron, zinc, manganese and other trace elements absorption;
Three characteristics, promote root growth, enhance resistance.