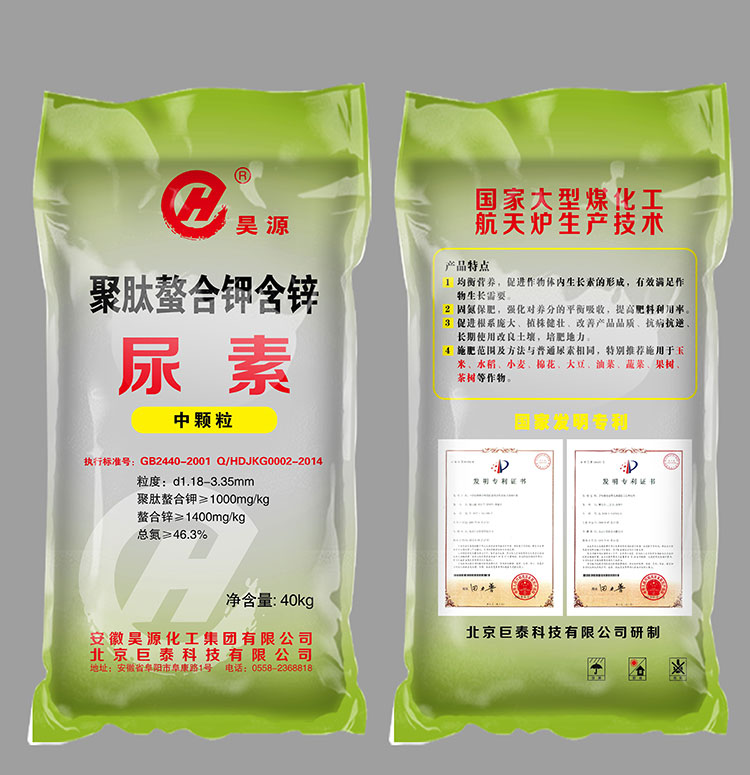 A, poly peptide chelate potassium zinc urea introduction
The national invention patent product, please look outside a light blue particles, beware of fake.
Two, product features
Zinc chelate is used to promote the formation of auxin in the plant, which makes the plant root system is large and the plant is strong. All kinds of crops to correct zinc deficiency symptoms.
Special recommendation: applied to wheat, corn, rice, cotton, soybean, rapeseed, sugarcane, fruits, vegetables, fruit, tea and so on zinc sensitive crop.
Three, application method
The method and scope of fertilization are the same as common urea, which can be widely applied to all kinds of crops. The specific amount of the fertilizer can be determined according to the local application of fertilizer and crop yield.