In order to welcome the National Day holiday, the Power Department organized a technical contest among workshop maintenance workers on October 1. Vice General Manager Zhang Haisheng, Vice Directors of Power Department Wen Qiang and Han Wei attended the event. Vice Director Zhang Haotian chaired the event.
Zhang Haisheng made an important speech at 9:30 a.m. with 30 participants in the theoretical group and 22 participants in the practical group in place. He said that the construction of the park is in full swing at present, the first phase has been successfully opened, and the second phase is under intensive preparation. The company is in urgent need of a large number of technical personnel, and the technical contest can stimulate the enthusiasm for maintenance personnel to learn. Love. Competitors should sum up, learn and improve their skills in the competition, and hope that all the competitors can achieve results and compete well.
Subsequently, Han Wei began to read out the rules and precautions of the competition, organize the participants to group and draw lots. The competition is mainly divided into two parts: theory and practice. The theory part is written examination in the training room of the safety department on the second floor of the comprehensive building. The practice part is to dismantle and install the mechanical seal of the pipeline pump on the west side of the factory building of the chemical machinery company. Practice part of the judges are invited by four workshop equipment director as, they according to their professional skills and pre-established scoring standards for scoring, evaluation. In the course of the competition, the competitors show their abilities, give full play to what they usually learn, and strive to fastest and best mechanical seals installed.
This technical contest, the factory maintenance personnel actively participate in, high mood, the company and the workshop also strongly support. Finally, after fierce competition, theoretical group: boiler workshop Fu Guangchao won the first place, boiler workshop Qu Jinliang won the second place, joint workshop Zhang Yuwei won the third place; practical group: compression workshop often climbed to the first place, United workshop Wang Facheng won the second place, purification workshop Zhang Feng won the third place. Through the competition, it strengthens the consciousness of standardized maintenance, improves the maintenance skills, and of course, it also finds its own shortcomings, which stimulates the enthusiasm of employees to learn skills, and lays a solid technical foundation for future maintenance work.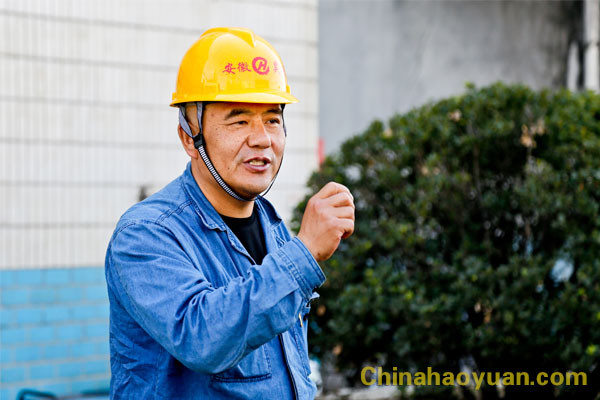 Zhang Haisheng, deputy general manager of the company