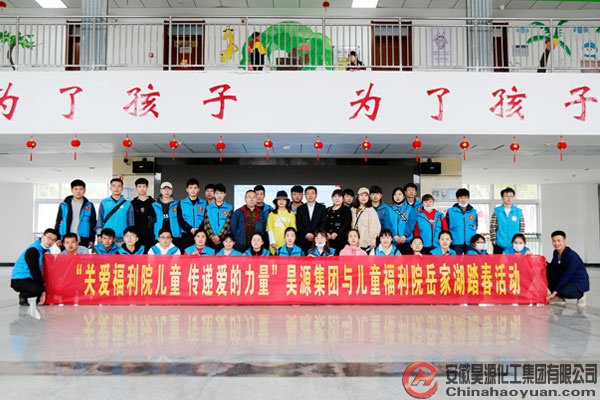 Spring is a good time to travel. On April 13, Haoyuan group and Fuyang children's social welfare home organized 45 special minors to yuejiahu park for spring outing.
But it's not the easiest thing for children to go to a welfare home. In order to broaden the horizons of the children in the welfare home and enable them to contact the nature as often as ordinary children, Haoyuan group sent two buses to take the children to yuejiahu park to carry out outdoor activities with the theme of "caring for the children in the welfare home and delivering the power of love", and prepared toys, drinks, snacks, etc.
   the yuejiahu Lake in April is full of vitality, and the colorful flowers are beautiful. Under the leadership of volunteers, the children quickly integrated into the beautiful scenery. Some of them observe and understand plants closely under the leadership of volunteers to find and embrace spring together; some of them play interactive games with volunteers to enjoy the fun of playing on the beach.
   they said: "it's good to come out and play, to make friends, to learn knowledge and to have a long experience." Unconsciously, when it was time to go back, the children still had more than enough. When the volunteers told them that they would often take them out to play in the future, the children could not help cheering.
This is the first time for children to take part in outdoor activities in welfare homes since the outbreak of COVID-19. It is also the seventh year of joint activities between ho yuan group and Welfare Institute. Every year, children in welfare homes are organized to carry out activities with different themes to enrich children's lives, which reflects Haoyuan group's corporate culture concept of continuously paying attention to social vulnerable groups, taking responsibility for and contributing to society.