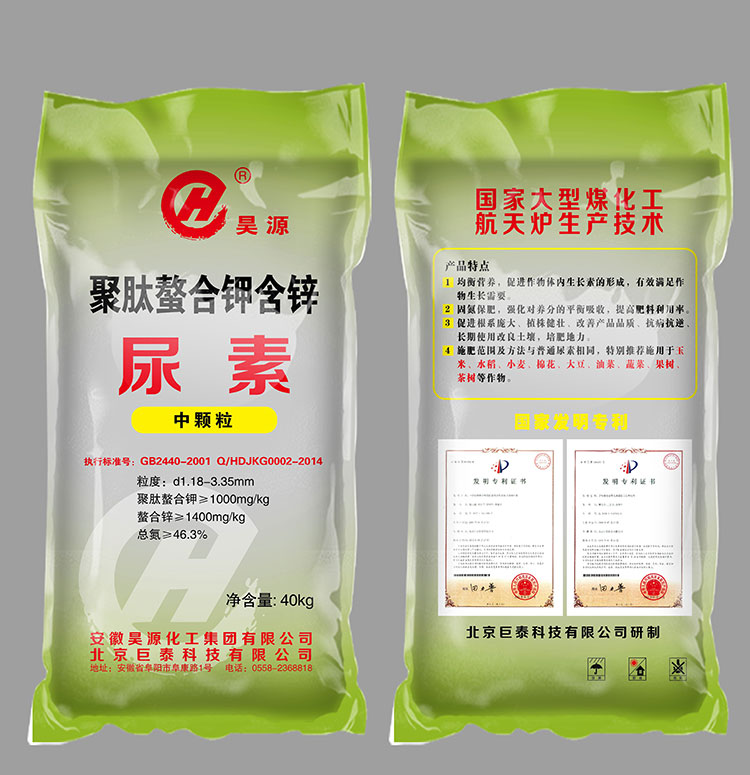 Introduction of Polypeptide Chelated Potassium Urea Containing Zinc

For patented national invention products, please recognize the same light blue particles inside and outside, and guard against counterfeiting.

II. Product Characteristics

Chelated zinc promotes the formation of auxin in crops, which makes the roots of crops huge and the plants strong. Correct the symptoms of zinc deficiency in crops.

Particularly recommended for: wheat, corn, rice, cotton, soybean, rape, sugar cane, fruits and melons, vegetables, fruit trees, tea and other zinc-sensitive crops.

3. Application methods

Fertilizer application method and scope are the same as common urea. It can be widely applied to various crops. The specific amount of fertilizer should be determined according to local fertilizer habit and crop target yield.