The company held 2018 training for internal trainers.
Source:Business Management Office Author: Wen Yudan Time:2018-10-22 Read:194second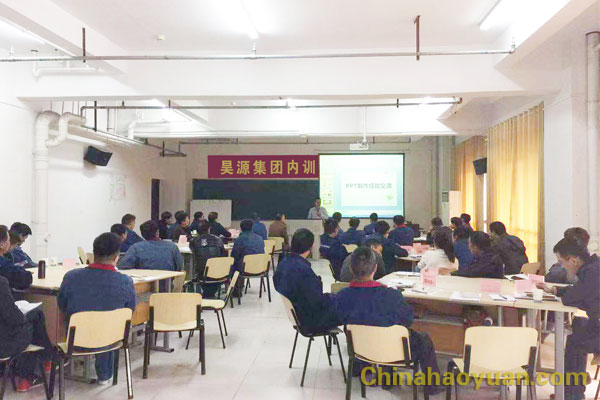 On October 18th afternoon, the company's internal trainer training was held in the apartment building. A total of more than 40 trainers from various units participated in the study.
Zhang Haisheng, deputy general manager of the company, made a mobilization speech. He pointed out that internal trainers, as the carrier to promote the training system and inherit the wisdom of the enterprise organization, play an important role in the enterprise. We hope that through this study, we can continuously improve our professional accomplishment, and apply the knowledge we have learned to our daily training, so as to achieve the goal of "preaching", "teaching" and "solving puzzles", and further promote the training work of the company to a new level.
This training will last for one day. The training content mainly focuses on the daily teaching skills and PPT courseware production of internal trainers, using network teaching channels and on-the-spot case operation to explain, to answer questions and solve puzzles for internal trainers.
_attempts to carry on the online network teaching study, is the training center unifies the company production and management reality, introduces one kind of study way, will gradually promote in the company scope, at any time and anywhere lets the study be more effective.