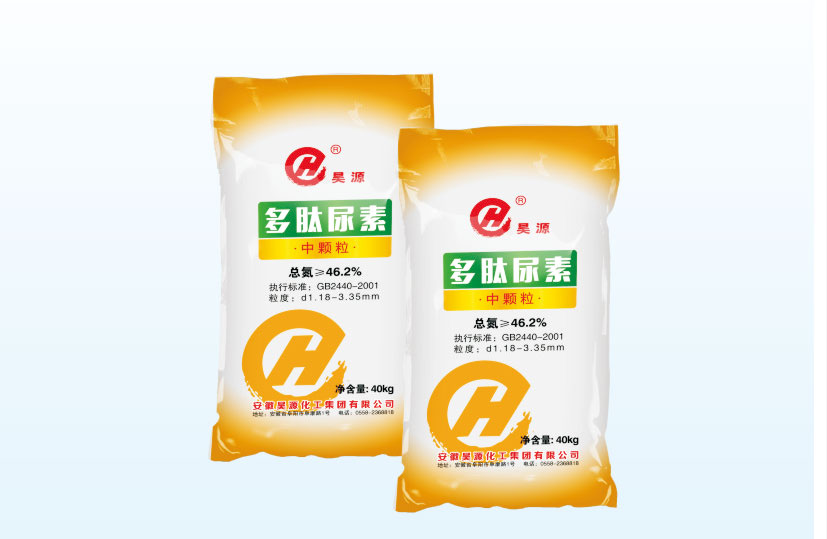 I. Basic

Intelligent slow-release fertilizer containing polypeptide, energy factor for resisting heavy cropping and seedling growth and growth.

Two. Physics and chemistry

Total nitrogen (N) > 46.2.

Three, products

_is less than ordinary urea in dosage, quick in effect, and prevents crop diseases. Polypeptide slow-release urea is more effective than ordinary urea. Polyaspartic acid, plant growth active factors and trace elements are added to the product on the basis of pure urea. It can make crops grow balanced, and has the ability of fertilizer supplementation, disease resistance, stress resistance, long-term slow-release of nutrients, non-volatilization, non-loss, high utilization rate, and can be extracted. It is widely used in wheat, maize, cotton, vegetables, rice and other crops.

Four, application

_This product can be used alone in agriculture (e.g. acupoint application, ditch application, spraying application, etc.) and also as fertilizer synergist. It can produce synergistic urea (polyaspartic acid) and polypeptide urea (polypeptide urea). As a fertilizer synergist, it can promote the absorption of nutrients by crops such as grain, vegetables, fruits and flowers. Research and application results at home and abroad show that polyaspartic acid as a plant nutrient absorption promoter is effective, suitable for a variety of plants and soils, and its main characteristics are as follows:

_Characteristics 1. Reduce the loss of chemical fertilizer, activate nutrient elements and improve the utilization rate of chemical fertilizer;

_Characteristics 2. Promoting the absorption of trace elements such as iron, zinc and manganese by crops.

_Characteristics 3. Promoting root growth and enhancing stress resistance.